These photos are from a collection given to me some time ago, from what I am told they are official photos, but whether they were taken by the Dockyard or NSWGR I'm not sure.
Anyhow: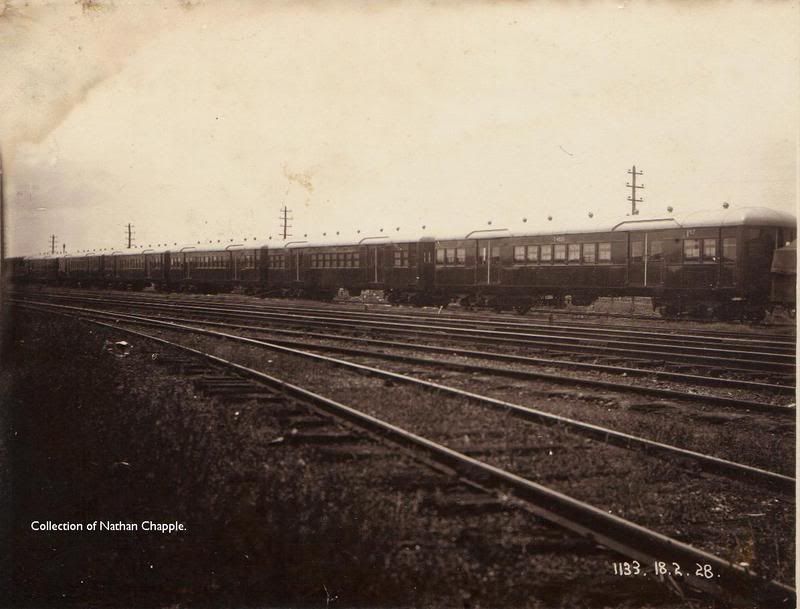 On the back reads: 'Electric Carriages built for NSWGR at Walsh Island. 1928 & 29. Travelled from Newcastle with Electric Carriages building on average 5 cars per week for 2 years. L McPhedron.'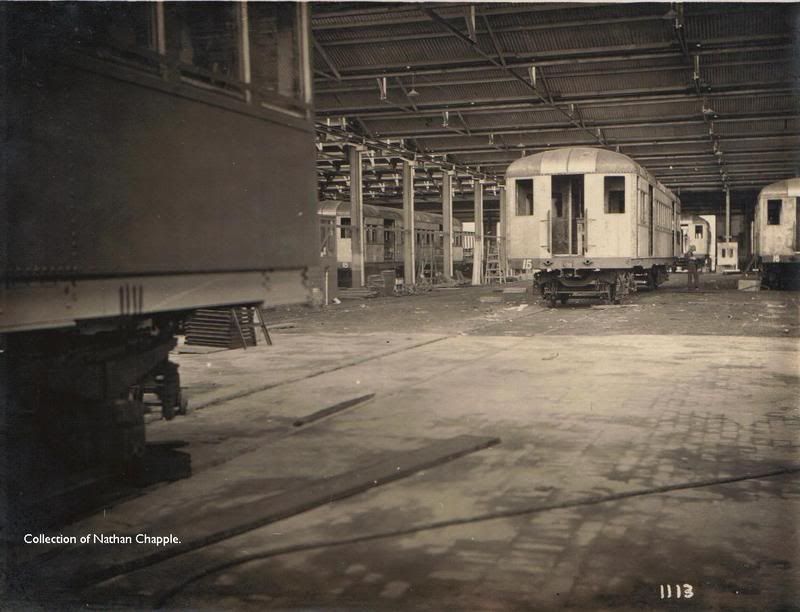 'Carriage Shop Walsh Island. Newcastle 1928 & 29.'
No inscription, but it's not rocket science.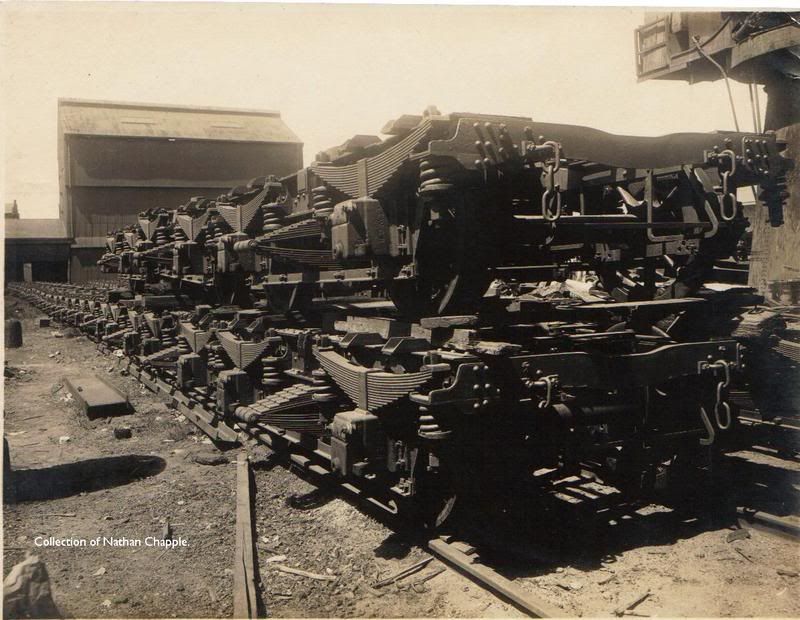 Trailer bogies.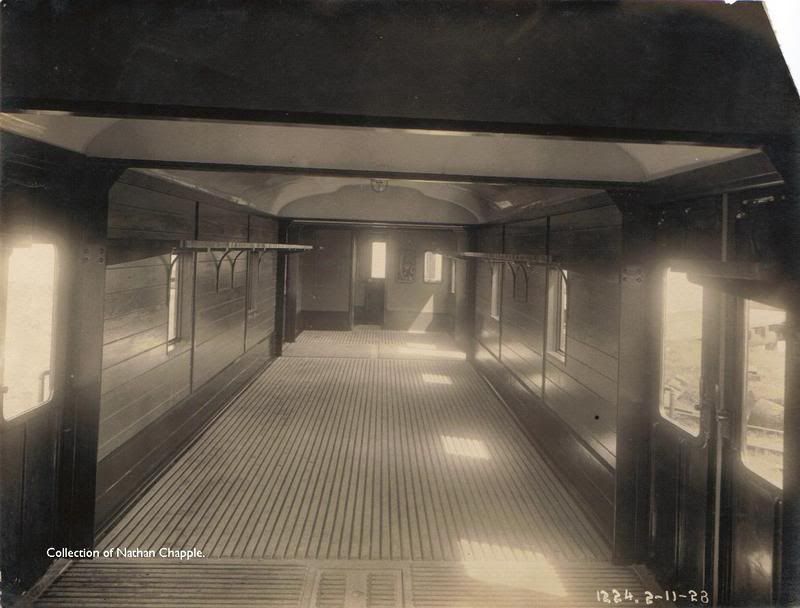 'Interior of Parcel Van' (Excuse the rip in the corner).
'Parcel Vans built at Walsh Island G. Dockyard.'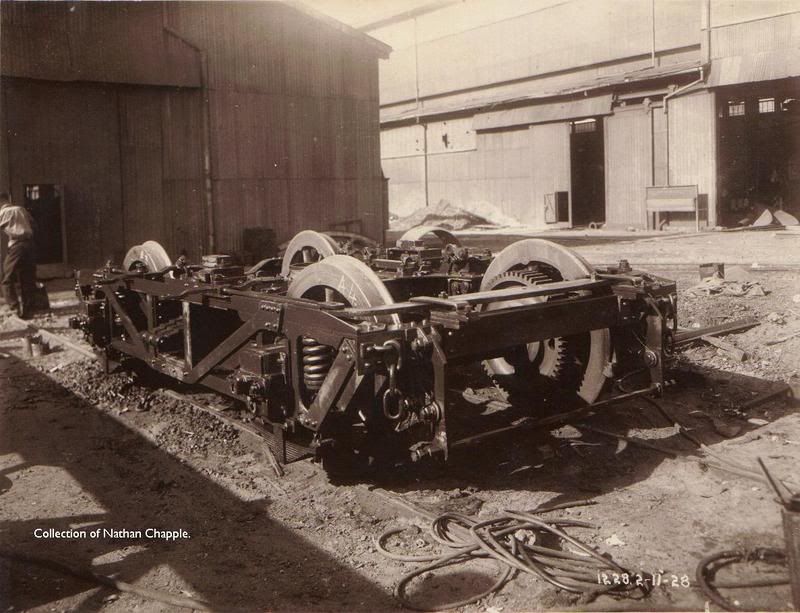 One of the power bogies.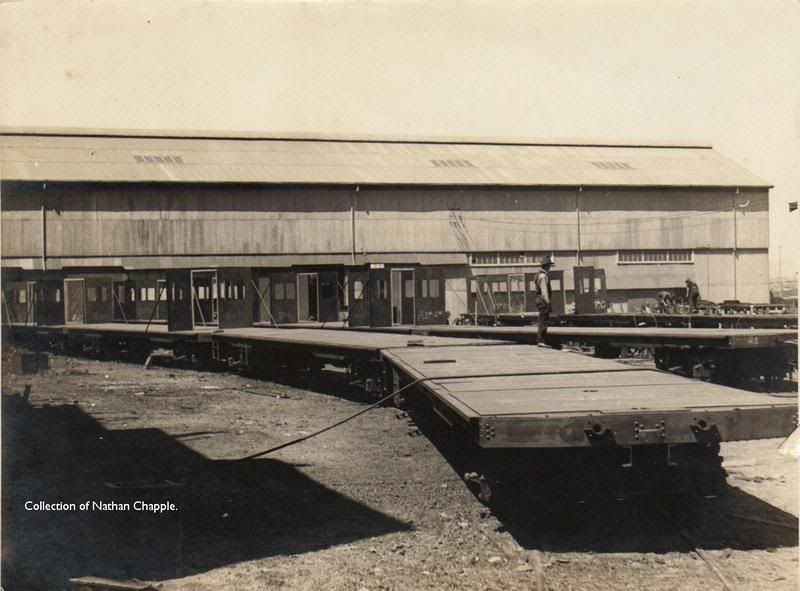 Underframes waiting for the bodies.
I'm not a spark fan but these are some of my most prized possessions, photographically. Enjoy them as much as I do. More archival stuff to come.
"I'm a great admirer of the racehorse. And I thought if you could put 2000 racehorses together, it'd make a very good locomotive! And it did." - Harold Young, on 3801, August 1970.