Thought I'd share some pics from the weekend with you guys.
Friday 17th:
4306/4490 run arounnd the train at Telarah...this scene could almost have taken place 40 years ago!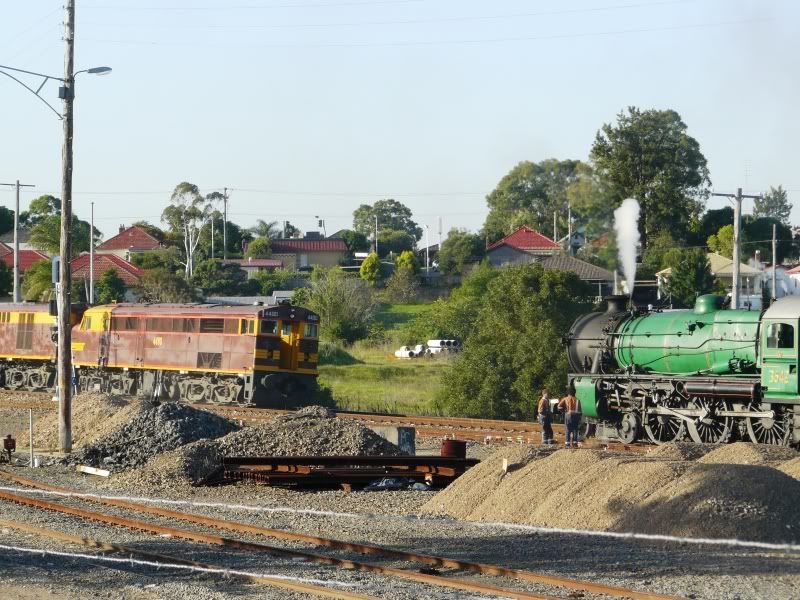 3642 and 3526 are towed back to Maitland yard: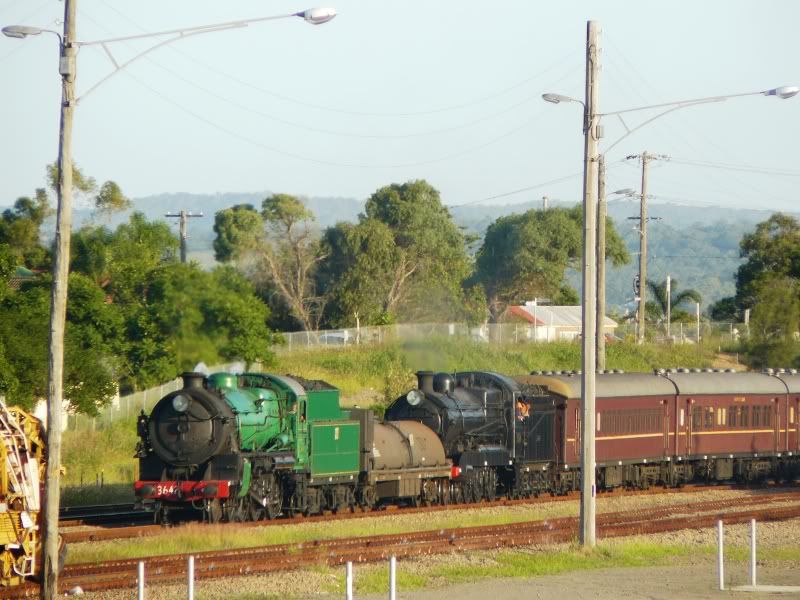 The two locos are watered in Maitland yard: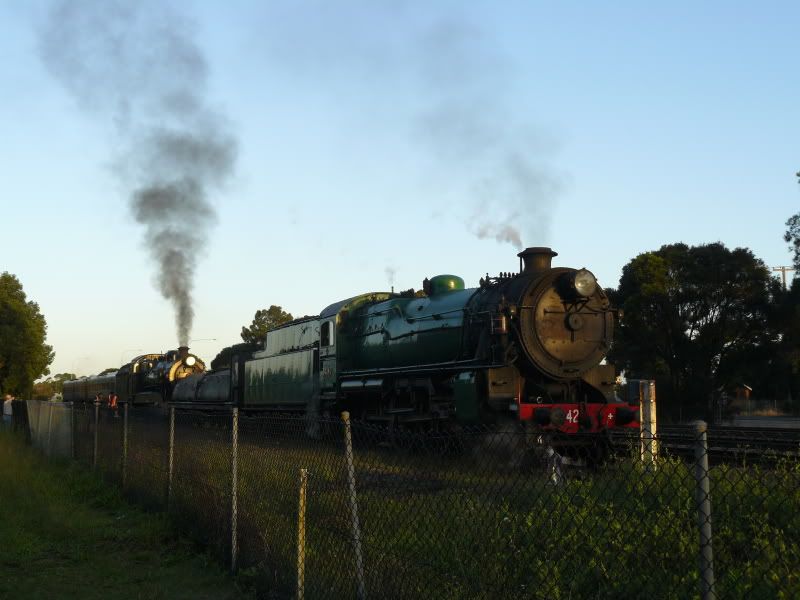 More to come as I upload them. Videos to come too, when Youtube comes to the party!
"I'm a great admirer of the racehorse. And I thought if you could put 2000 racehorses together, it'd make a very good locomotive! And it did." - Harold Young, on 3801, August 1970.